At Caldershaw, we know how important reading is: not only to enable us to find out about the world and research specific topics, but (most importantly) in giving life long pleasure. Please read your book every night to an adult and record it in your reading record book. A few pages will do, but make sure you understand what you've read and that you can answer the questions you're asked!
Caldershaw Collection - Year 1 Top 10 Books
We can identify and use adverbs!
In our English lessons we have been learning about adverbs. We found out that they are used to describe verbs. We thought of different adverbs to describe the verb shown in different pictures and then tried hard to use these in a sentence!
We had a super first day in Year 1 exploring our new classroom. We have lots of new areas to discover. It was so lovely to be back with all of our friends.
KS1 Children in Need - Pudsey Run!!
KS1 Fieldwork!!
In KS1, we went on a walk to our local park. We had to answer the question 'is litter a problem in our local park?' We really enjoyed looking for litter and litter picking in and around the park!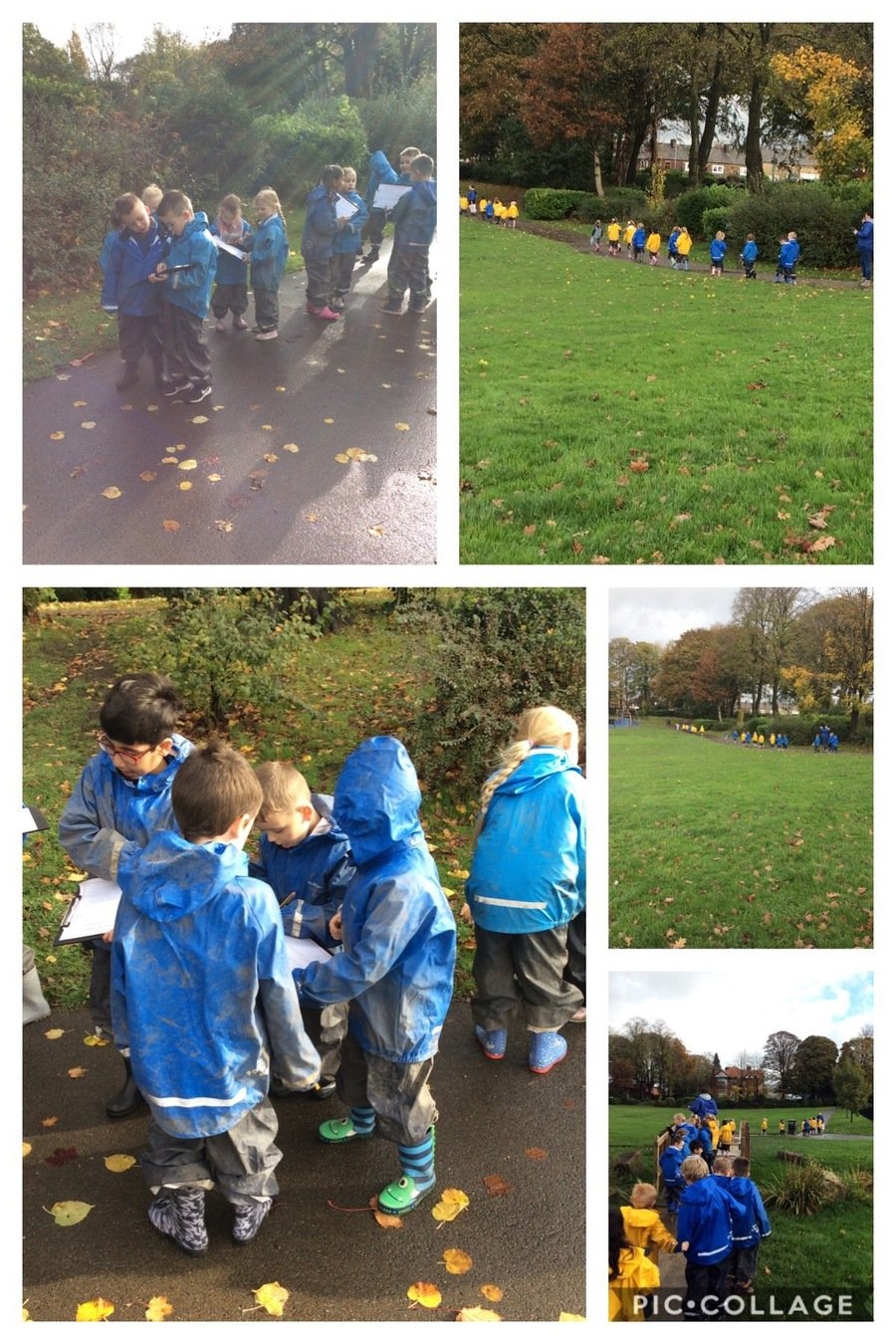 We have created a display to show off our fieldwork!
Home challenges are sent home on MONDAY and should be returned the following MONDAY. Children in Year 1 will receive spellings to practice each week - linked to their learning in phonics - and a piece of maths work - again linked to prior learning in class. ​
Terrific Timelines
We worked hard to create a timeline showing pictures of us now in 2021, us as a babies, our parents as babies, and our Grandparents as babies too. We talked about the different photographs and the differences we could see. It was lots of fun to look at all of the photographs kindly sent in from home!
Have you seen a Gingerbread Man?
We couldn't believe our eyes when we returned to our classroom after breaktime to find the crumbs of a Gingerbread man all over our classroom floor! We quickly set to work creating posters - ensuring we labelled with nouns and describing words - asking people to look out for other Gingerbread men so that we could warn them that their is a possible fox on the loose! We taped off and secured the evidence so that nobody could touch it. Finally we read character descriptions and then had to answer questions so that if anybody needs to ask us about the Gingerbread man we can tell them all about him. What a busy morning and super build up to our new English unit!
Marvelous Mathematicians!
In our maths lessons we have been working hard to represent number in lots of different ways such as with equipment, through drawing pictures, with objects, in written form and numeral form. We are building a super understanding of number!