At Caldershaw, we know how important reading is: not only to enable us to find out about the world and research specific topics, but (most importantly) in giving life long pleasure. Please read your book every night to an adult and record it in your reading record book. A few pages will do, but make sure you understand what you've read and that you can answer the questions you're asked!
Caldershaw Collection - Year 1 Top 10 Books
Fun in the Snow!
We had lots of fun with our friends during the recent snowy weather. We worked together in teams to create fantastic snowmen, made snow angels and had a delicious hot chocolate to warm up afterwards!
KS1 Children in Need - Pudsey Run!!
KS1 Fieldwork!!
In KS1, we went on a walk to our local park. We had to answer the question 'is litter a problem in our local park?' We really enjoyed looking for litter and litter picking in and around the park!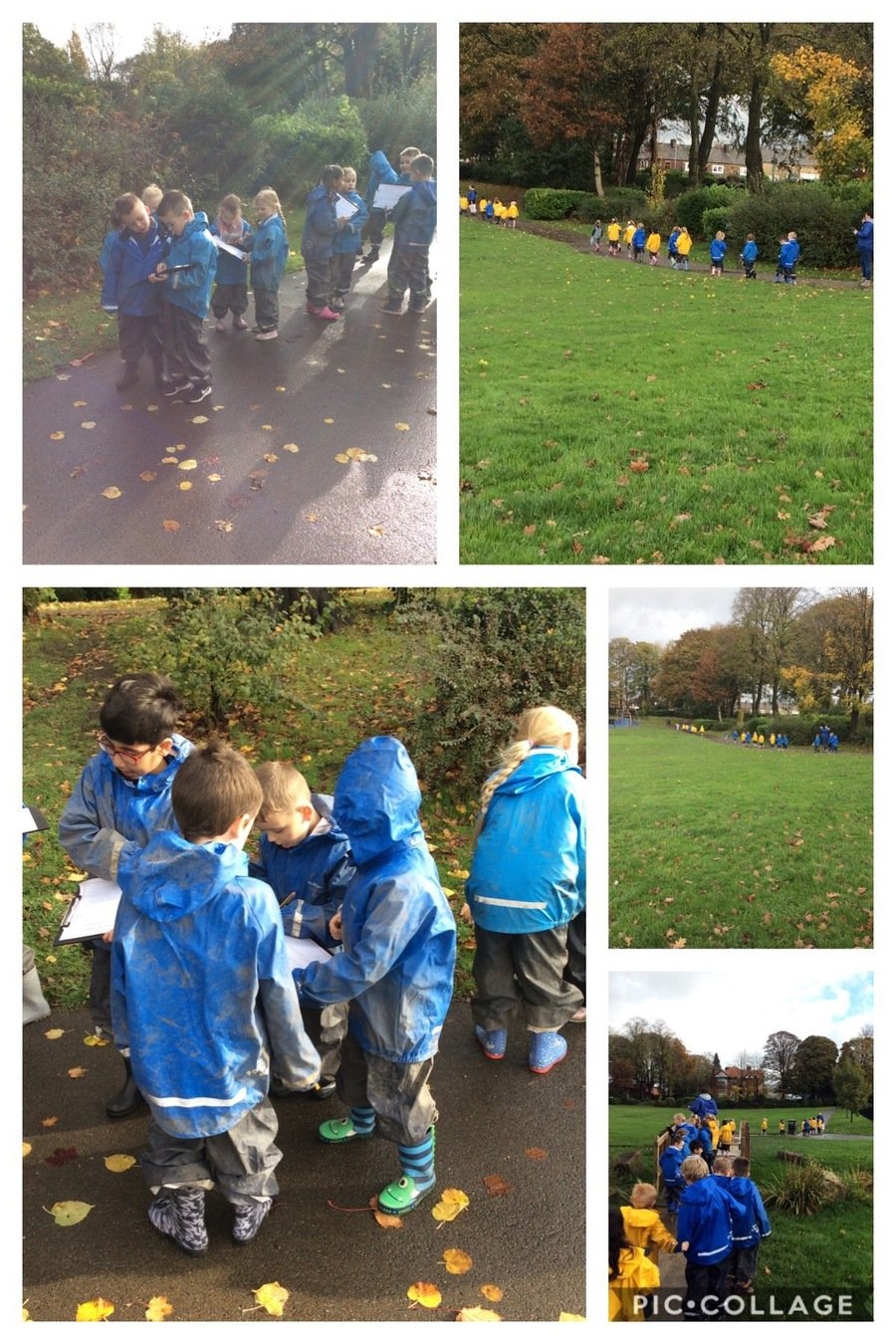 We have created a display to show off our fieldwork!
Home challenges are sent home on MONDAY and should be returned the following MONDAY. Children in Year 1 will receive spellings to practice each week - linked to their learning in phonics - and a piece of maths work - again linked to prior learning in class. ​
Marvellous Maths
In year 1 we have been working really hard to partition numbers into 10s and 1s. We have been finding out all about the place value of each digit in a number up to 50.
Super Sketch Book Skills
We have been learning how to use our new sketch books in Art. We have been looking at the work of Paul Klee and made these fantastic pages where we annotated pieces of his work to share our thoughts on them. We also had a go at recreating some of his pieces.
DT - Playgrounds
We loved our recent DT work on freestanding structures. We had the challenge to design, make and evaluate a piece of playground equipment for the small world areas of the Early Years classrooms. We think the finished products are amazing!