History - Castles
We have been finding out about the different job roles in a castle!
PSHRE - Healthy and Happy Friendships
In PSHRE, we have been learning how to be kind and how to be a good friend. We were really happy when our friends said really kind things to us!
History
We are very proud of our history timeline! We have learnt about so many different events and people during our time in Year 1 and in Year 2 so far...
KS1 Fieldwork!!
In KS1, we went on a walk to our local park. We had to answer the question 'is litter a problem in our local park?' We really enjoyed looking for litter and litter picking in and around the park!
We have created a display to show off our fieldwork!
History
LOOK! We have added to our timeline!!
We have added Black History (Mary Seacole and Windrush) and our new History topic (Travel and Transport - George Stephenson, when the tram travelled down the main road right outside of our school and the Wright Brothers).
History
We have been talking about what we already know about Travel and Transport and what we would like to find out!! We have only just started our History topic and we already know so much!!!! Please ask us what we have learnt so far!
KS1 Children in Need - Pudsey Run!
History - Travel and Transport
We have absolutely loved learning about hot air balloons! We even got to make our own!
English
In Year 2, we have been comparing 2 stories!
- Cinderella
- Prince Cinders
Anti-bullying
We have been recapping what we should do if we feel like we are being bullied or if we think that this might be happening to someone we know! We brained stormed some ideas! We can also explain what bullying is!
Science Assembly
KS1 have really enjoyed their science assembly with Mr Eaves!
Home Challenges
Monday: Home challenges are due in and our spelling tests will take place.
Monday: Home challenges are sent home - maths, spelling and our words of the week.
After Christmas: SATs style questions.
At Caldershaw, we know how important reading is: not only to enable us to find out about the world and research specific topics, but (most importantly) in giving life long pleasure. Please read your book every night to an adult and record it in your reading record book. A few pages will do, but make sure you understand what you've read and that you can answer the questions you're asked!
Caldershaw Collection - Year 2 Top 10 Books
Maths
In Year 2, we have been learning how to partition numbers in different ways!
Skipton Castle
We have really enjoyed our trip to Skipton Castle. We asked some fantastic questions!
Science - Materials
Year 2 have been investigating with materials this week!
Halloween FUN!!!
Do you think we look super scary?
Art
We have absolutely loved our Colour Chaos art topic! Look at all of the fun we had AND look at our art pieces!
We learnt about 5 different artists!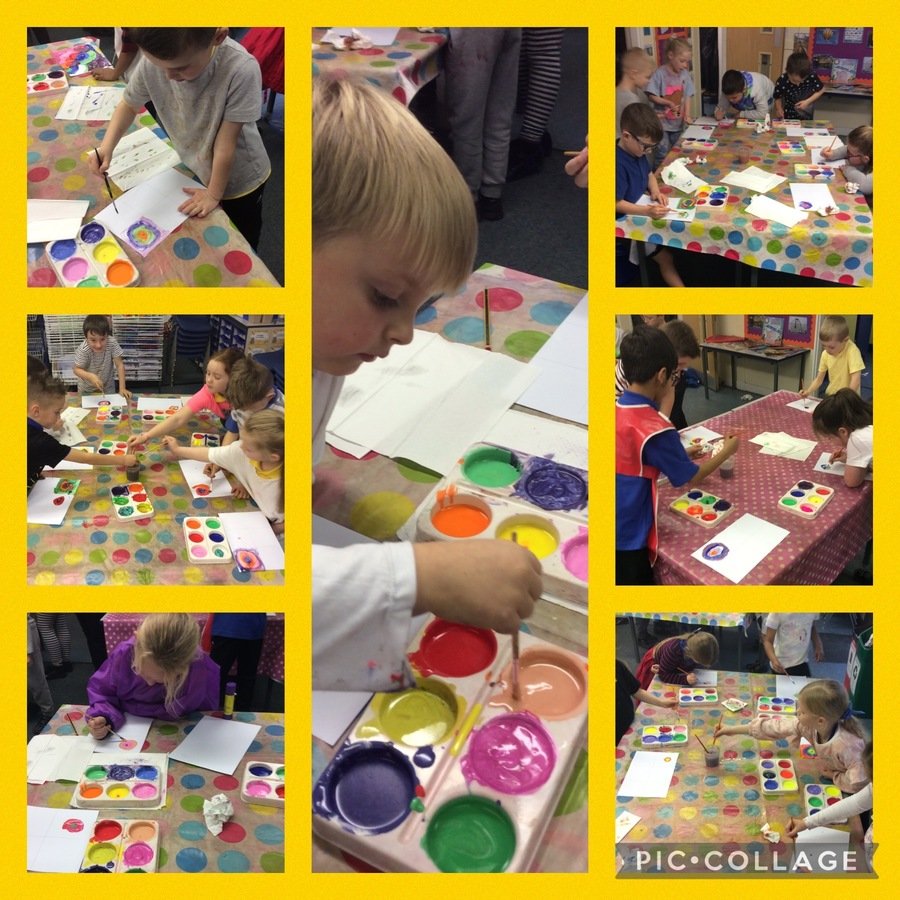 Christmas Fun
Christmas Lunch
Santa Run
Visit from Santa
E-Safety Week!
We have been learning about how to stay safe online! We have played a game to discuss some different scenarios and how we can make sure that we are safe in different situations!