STAFF IN YEAR 2
Class teacher: Miss Traynor
Teaching assistants: Miss Rowland and Miss Hernon
Class Guidelines
Please click HERE ​​​​​​​​​​​​​​to see our class guidelines, which includes helpful information about our routines and expectations.
Due to Covid restrictions, if you would like to speak to staff, please do not approach them at the door but ring the office to leave a message or contact them via Seesaw. Staff will return your call or answer your Seesaw message as soon as they can.
Home Learning Sites
Espresso Learning https://online.espresso.co.uk/espresso/login/
SeeSaw https://web.seesaw.me/
TT Rockstars https://ttrockstars.com/
NumBots https://numbots.com/#
BBC Bitesize https://www.bbc.co.uk/bitesize
You have all been given passwords and QR codes to get on these websites. If you are struggling, please contact the office and I will try to get back to you with a solution.
History - Castles
We have been finding out about the different job roles in a castle!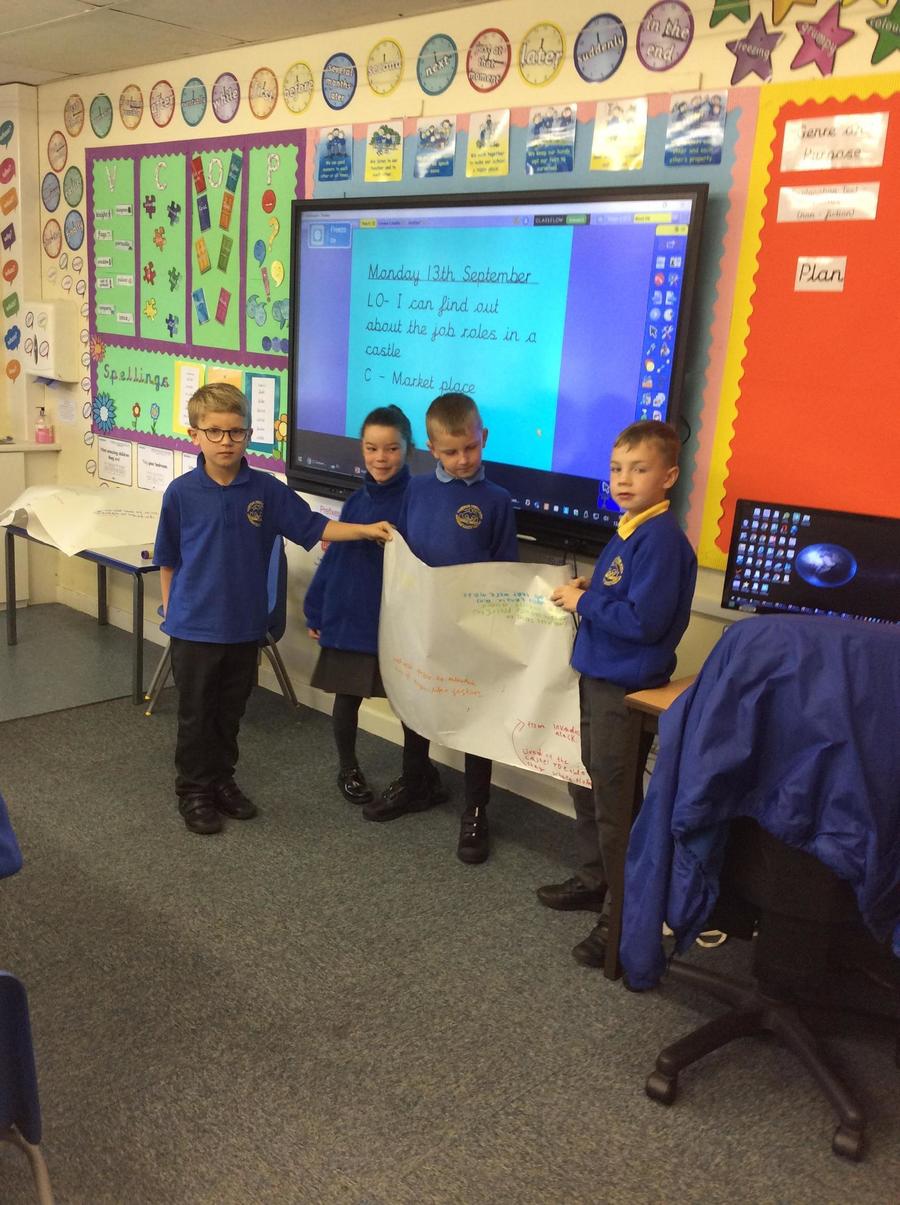 Maths - Place Value
We are enjoying using practical resources to
​​​​​​​support us in our lessons.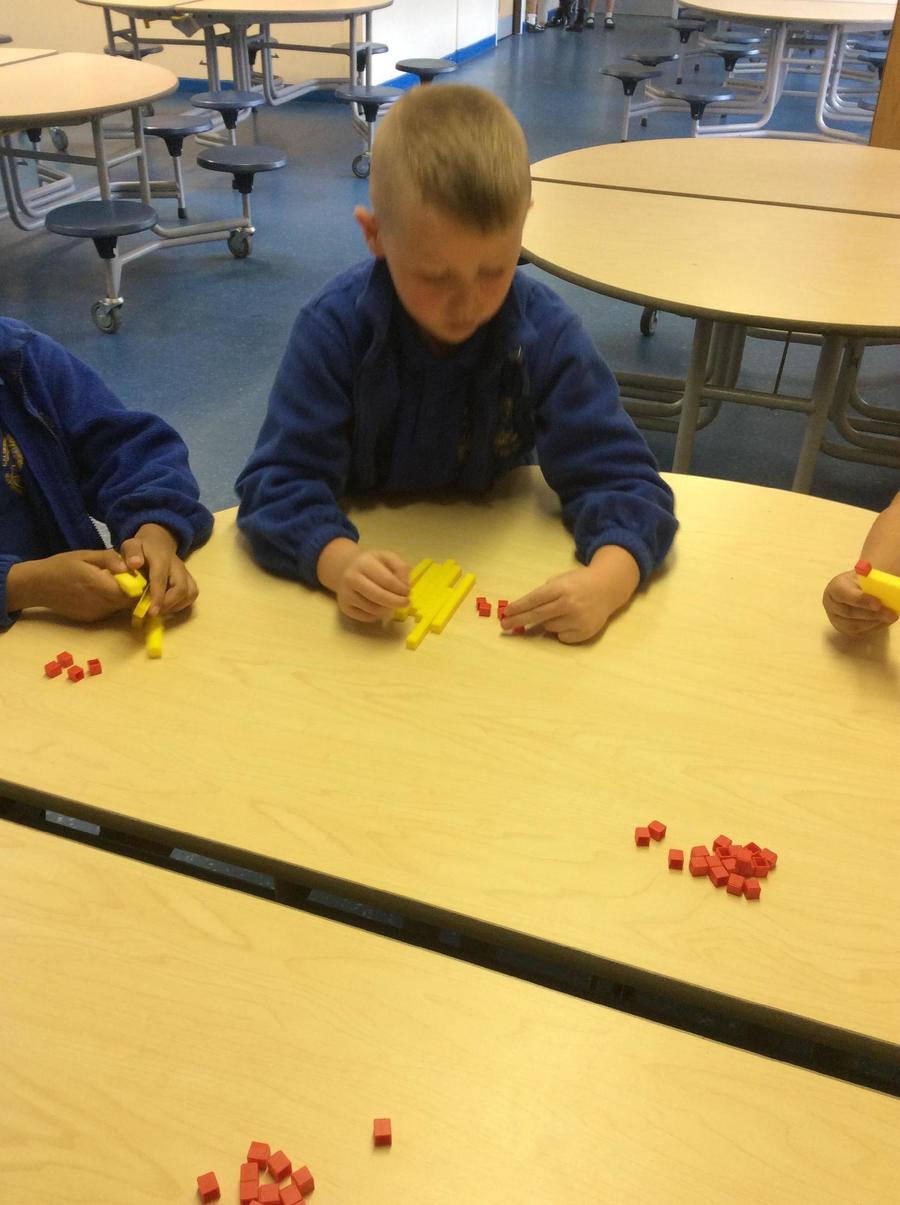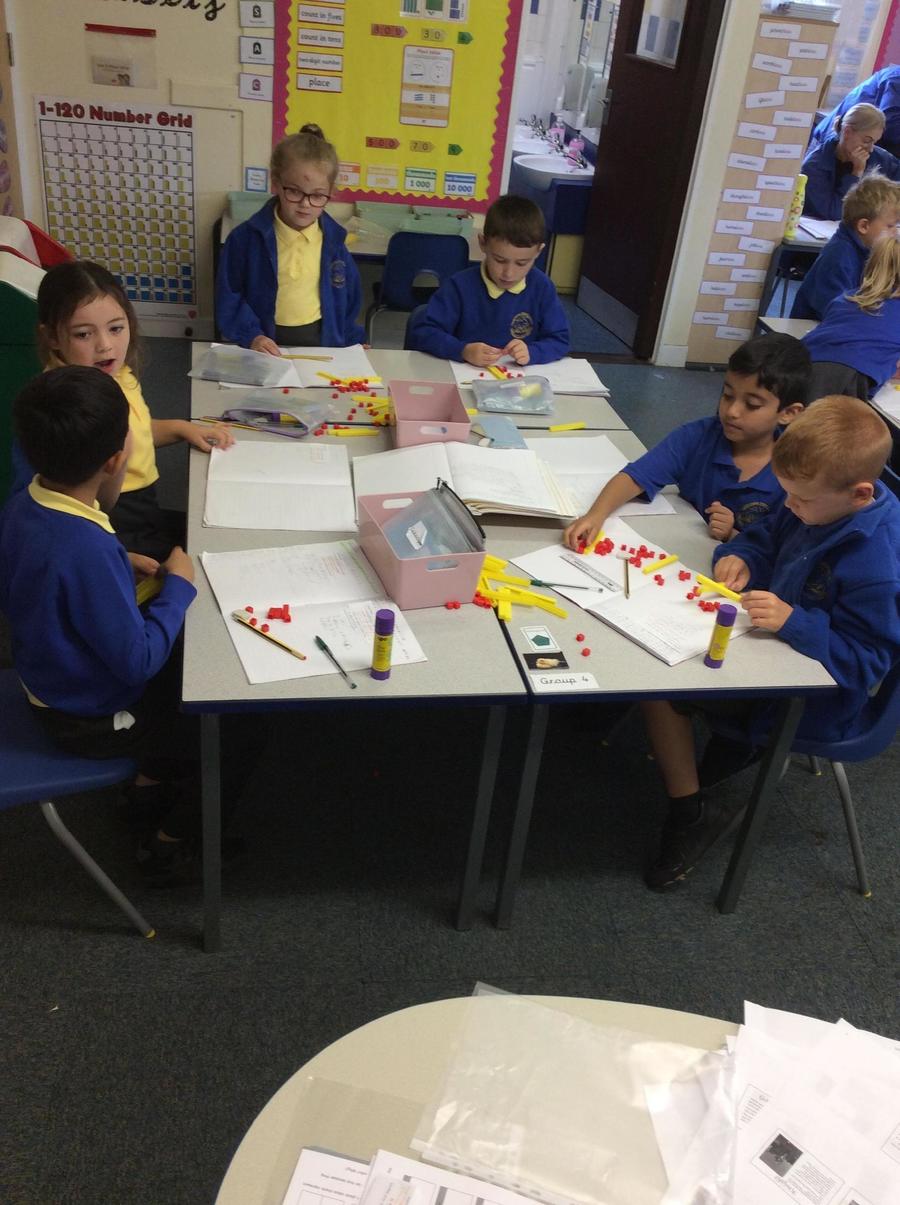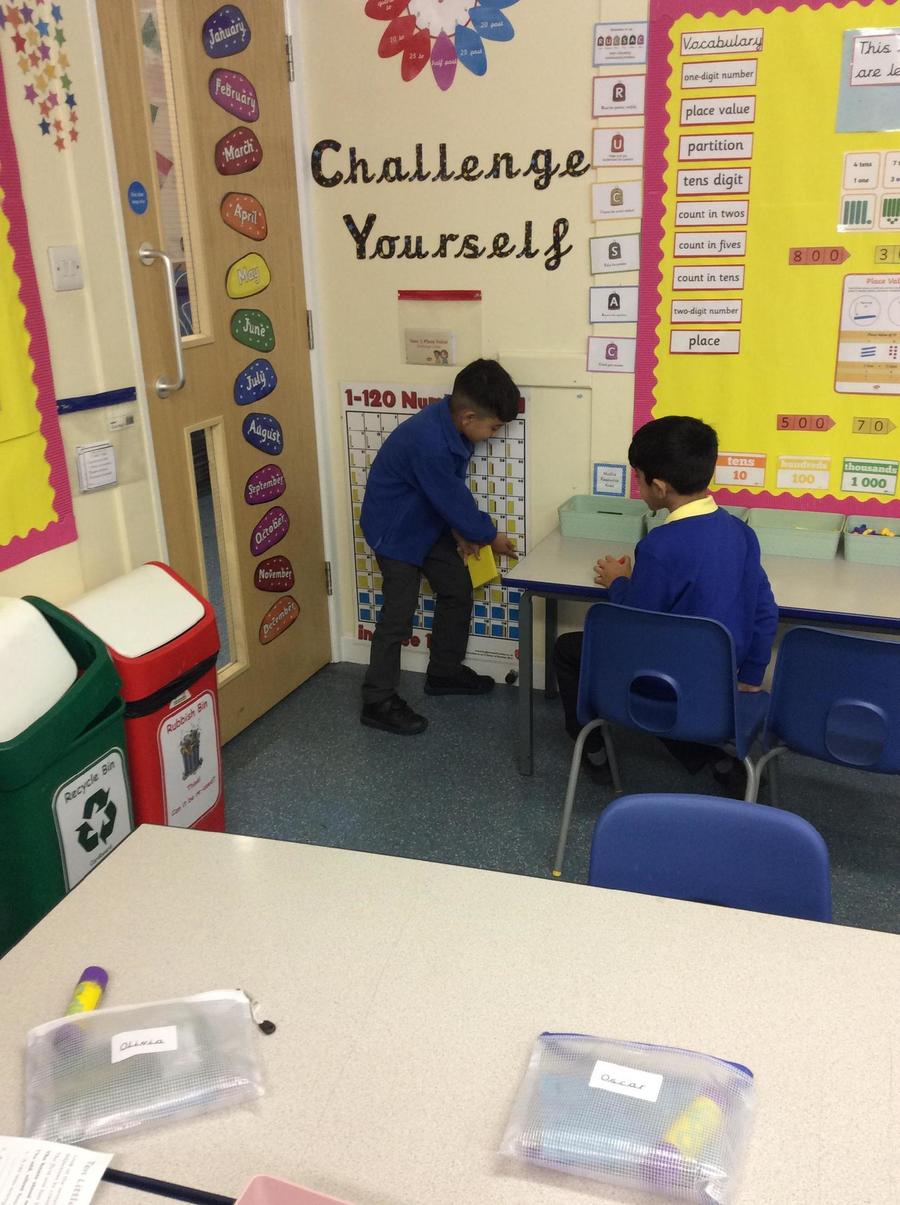 Science - Plants
Last half term, we learnt all about plants! We even planted our own sunflowers!
Red Nose Day
On Red Nose Day, we created our own character for our red nose! Although everyone's red nose was AMAZING, Teddy was delighted to hear that he was the winner!!!
DT - Textiles
We have been evaluating existing products in DT. We have been sewing and designing our own bunting!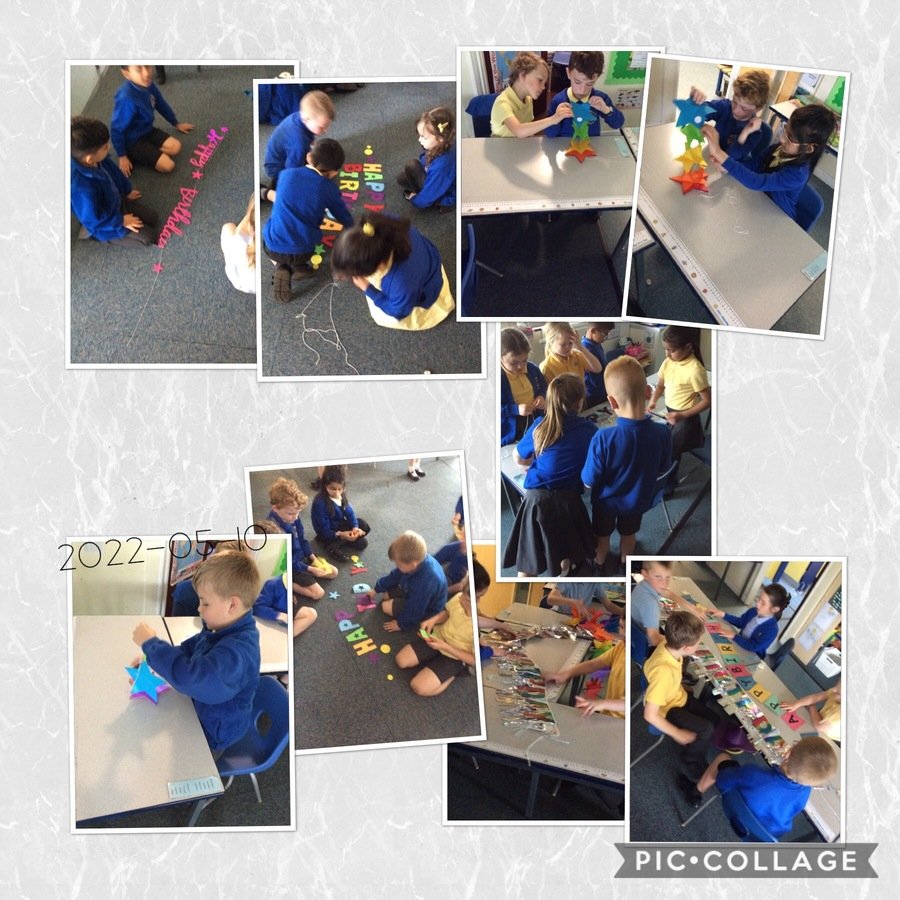 History - Great Fire of London
Look at our Great Fire of London collage!
Literacy / Cooking
We have been making lots of tasty treats so that we can write our own instructions!
Homework
Monday: Homework due in and spelling test.
Monday: Homework is sent home - maths, spelling and a list of new, interesting vocabulary.
After Christmas: SATs style questions.
At Caldershaw, we know how important reading is: not only to enable us to find out about the world and research specific topics, but (most importantly) in giving life long pleasure. Please read your book every night to an adult and record it in your reading record book. A few pages will do, but make sure you understand what you've read and that you can answer the questions you're asked!
Caldershaw Collection - Year 2 Top 10 Books
Reading for pleasure in Year 2!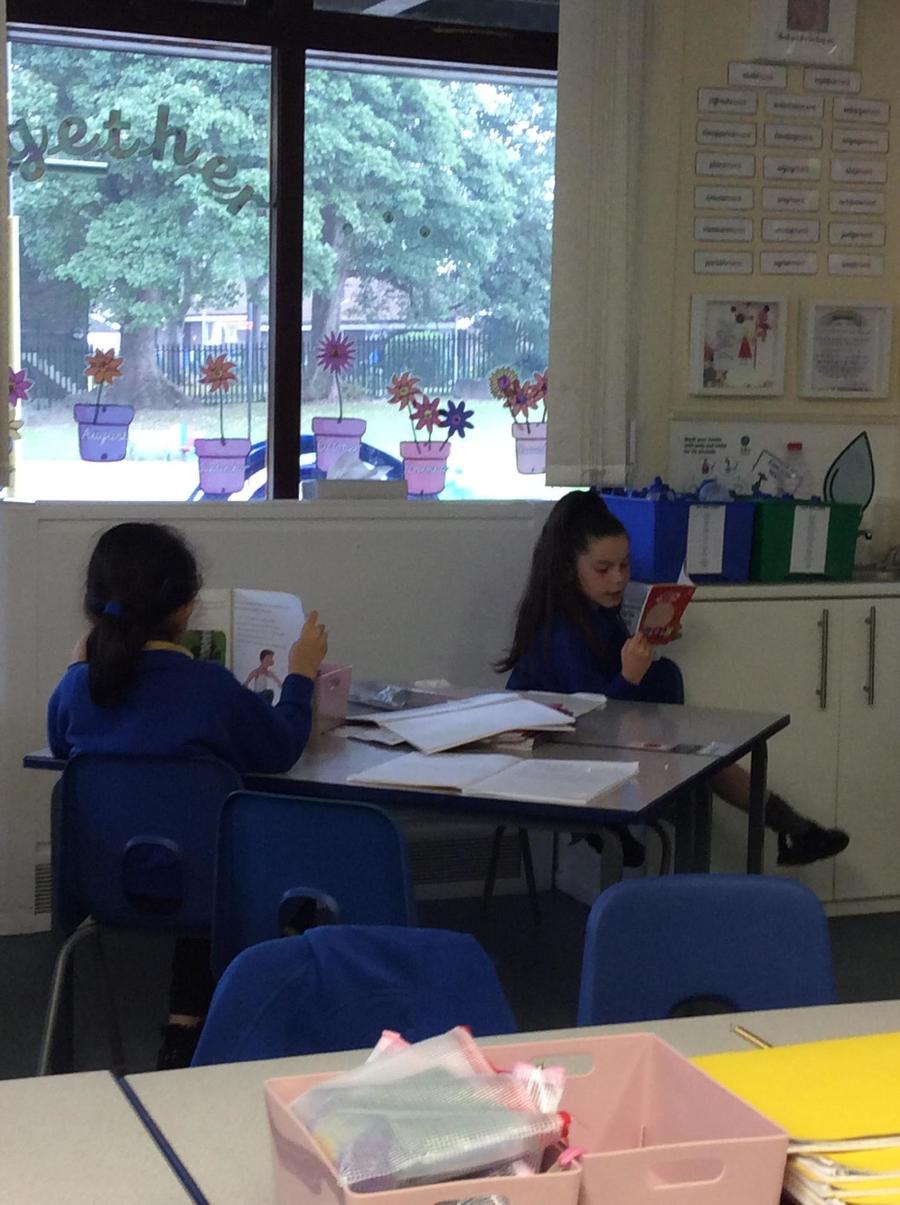 Computing - Pictograms
We have been collecting our own data and presenting this using pictograms on laptops this half term!
History
Look at our timeline!! We have learnt to much in History in Year 1 and Year 2!! We have now added our current history topic to our timeline - the Great Fire of London!
PE - Dance
We have been learning a dance in PE, which we are really enjoying! We can't wait to share and video our performance! As you can see in the pictures below, we are also enjoying our warm up activities!
World Book Day!!
We enjoyed dressing up for World Book Day! At 11am, the whole school stopped what they were doing to read one of their favourite books!
DT - Food
We made fruit Kebabs for our healthy snack in DT! We enjoyed evaluating our product - WE GOT TO EAT IT!!!
History - Dinosaurs
Year 2 really enjoyed the visit from Mr Eaves for our Dinosaur topic! We were able to be mini paleontologists and we learnt how fossils are formed! We had some excellent questions for Mr Eaves and he was really impressed with us!